Why choose carrageenan to produce jelly
1. Carrageenan as a kind of very good thickener, can replace usually AGAR, gelatin and pectin, etc.
2. Made of AGAR jelly flexibility is insufficient and the price is higher.
3. Jelly made with gelatin water disadvantage is that the solidification and melting point.
4. Low, preparation and storage needs to be low temperature cold storage.
5. With pectin, defect is need to add high solubility sugar and adjust the proper pH value can be set.
Carrageenan without these drawbacks, made of jelly with carrageenan elastic and not from the water, so its become the gels of the jelly.
Jelly, soft sweets, milk bionic gelling agent in food:
1. AGAR gel strength, high hardness, elasticity is small.
2. Gelatin gel tough and resilient, confined, and nutritious.
3. Transparency is good, easy to dissolve, carrageenan gel is suitable for the production of milk is frozen.
4. Pectin gel has good flavor, suitable for production of fruit products.
5. Seaweed gel can make bionic coconut meat.
6. Thickeners used in sweets, chocolate, purpose is the gel, and the roles of frost prevention.
7. Keep the candy softness and smoothness.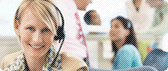 Contact Us
TEL: +86-21-50321522
+86-21-50321520  
Fax: +86-21-51069122
Mail: info@chinafooding.com
Web: www.chinafooding.com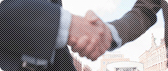 Constantly strive towards:
★ High quality products
★ Professional support
★ Total solution for food
★ Reasonable price
★ Credible friendly cooperation
Fooding Next Exhibitions:
Exhibition: IFTech Pakistan 2017
Place: Karachi, Pakistan
Time: 1st-3rd Aug 2017
Booth No.: 5-169


Links: