Aspartame and Bipolar
Aspartame is an artificial food sweetener discovered in 1965 and became a popular diet additive. As aspartames popularity grew, so did questions about aspartames effects. A 2007 review of many aspartame studies in "Critical Reviews of Toxicology" declared the additive safe for most people, but a 1994 study suggests that it may not be good for people with mood disorders. It was declared unsafe for people suffering from phenylketonuria, a rare hereditary enzyme defect, and they must avoid aspartame, according to the Mayo Clinic. The additive was also blamed for causing many illnesses, including cancer. The artificial sweetener industry, represented by the Calorie Control Council, has contested these accusations, and later scientific studies appear to back some of the industrys safety claims. However, a 1994 study suggesting that aspartame has a negative effect on patients with mood disorders raises troubling questions, according to the National Institutes of Health.
Bipolar disorder is a genetic illness. Bipolar disorder symptoms manifest as extreme shifts of mood, from major highs to crushing lows. Although the illness cannot be cured, most patients can lead basically normal lives through medication, therapy and healthy lifestyles. In unipolar disorder, the patient does not have the major highs, but experiences severe depressions. Because the two mood disorders are often found in the same families, it is thought that when a substance harms unipolar disorder patients, it may be off limits to bipolar patients as well.
In 1993, Dr. Ralph G. Walton, former Psychiatry Department Chairman at Northeastern Ohio Universities, submitted a study of how aspartame affected unipolar disorder patients and individuals who did not have unipolar disorder. Members of each group were exposed either to aspartame or a placebo for a week. He had intended to recruit 40 people for the study, but had to stop the study after 13 people were signed up, because the negative impact of aspartame on the unipolar patients was too great to justify continuing the study.
No subsequent study of aspartame and bipolar patients seems to have been done since Dr. Waltons study. Sporadic complaints about aspartame appear on bipolar patients online forums, but those reports don constitute scientific evidence. A 2007 study by Dr. Bernadene A. Magnus of the Burdock Group and her colleagues at several universities surveyed the results of many scientific studies of aspartame, which had utilized both animals and people, and issued a sweeping denial of all accusations against aspartame, characterizing it as safe.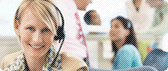 Contact Us
TEL: +86-21-50321522
+86-21-50321520  
Fax: +86-21-51069122
Mail: info@chinafooding.com
Web: www.chinafooding.com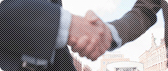 Constantly strive towards:
★ High quality products
★ Professional support
★ Total solution for food
★ Reasonable price
★ Credible friendly cooperation
Fooding Next Exhibitions:
Exhibition: IFTech Pakistan 2017
Place: Karachi, Pakistan
Time: 1st-3rd Aug 2017
Booth No.: 5-169


Links: