Aspartame in Whey Protein
Whey protein is a dietary supplement. It's used mainly by bodybuilders and individuals who are trying to increase their muscle mass. Whey protein is highly digestible, making it an ideal choice for those who want to make the most of their protein intake. Whey protein is superior to other sources of protein because it contains little fat. Other sources of protein, such as meats and dairy products, are high in saturated fat and, in some cases, calories.
Aspartame is an artificial food sweetener that contains no calories. Because it doesn't affect your blood sugar levels, it's safe not only for diabetics, but also for people who are trying to lose or control their weight. Aspartame has been a controversial product for decades. Although aspartame is approved by the Federal Drug Administration, some experts believe it's toxic, so the controversy continues. According to alternative health and nutrition expert Dr. Janet Starr Hull, aspartame causes a number of side effects, including vision problems, hyperactivity in children, mood changes and chronic fatigue syndrome.
Studies dating back several decades show a connection between aspartame consumption and headaches. For example, a 1994 study published in the "Neurology" journal showed that some people are particularly susceptible to aspartame-induced headaches and should avoid consuming it. Headaches can affect the quality and intensity of your workouts, so if you're taking whey protein with aspartame and suffering headaches, switch to an aspartame-free brand.
If you want to avoid aspartame, you have options. One is to look for whey protein supplements made using sucralose, a form of natural sugar. This is an acceptable option if you're not looking to lose weight and if your blood sugar levels are normal, however safety concerns exist for sucralose as for aspartame. Another option is Stevia, an artificial sweetener made from an herb. Because Stevia is made using natural ingredients -- rather than chemicals as are used in Aspartame -- it doesn't have the same toxic effects in the body. Stevia is calorie free, so it can be used safely by individuals who are trying to lose weight and by diabetics. Another option is to buy plain whey protein and add Stevia or other sweeteners or flavorings yourself.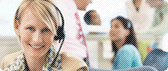 Contact Us
TEL: +86-21-50321522
+86-21-50321520  
Fax: +86-21-51069122
Mail: info@chinafooding.com
Web: www.chinafooding.com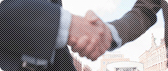 Constantly strive towards:
★ High quality products
★ Professional support
★ Total solution for food
★ Reasonable price
★ Credible friendly cooperation
Fooding Next Exhibitions:
Exhibition: IFTech Pakistan 2017
Place: Karachi, Pakistan
Time: 1st-3rd Aug 2017
Booth No.: 5-169


Links: