Sorbitol also is glucitol
Sorbitol, also known as glucitol, sorbitol is found in apples, pears, peaches, and plums. Sorbitol is a kind of sugar substitutes. It may be listed in the active ingredient for some food and products listed. Sorbitol can be used as the stimulant cathartic through oral suspension agent or enema. Sorbitol is found in some dried fruit and may lead to wrong aperient effect. Usually use modern sorbitol as wetting agent and thickener cosmetics.
Sorbitol as cryoprotectant additive manufacturing surimi. Sorbitol is marked as a potential key chemical intermediates from biomass resources. Complete reduce sorbitol opened to alkane, such as cyclohexane, can be used as a biofuel. Sorbitol itself provides most of the hydrogen required conversion. Sorbitol may aggravate irritable bowel syndrome, and similar gastrointestinal conditions, lead to serious abdominal pain for those affected, even from a small amount of intake.
Sorbitol is a bulk sweetener found in many food products. It has a smooth palate with a sweet, cool and pleasant smell. It is not cariogenic and may be useful to people with diabetes. Sorbitol have been safely used in processed foods for nearly half a century. It can also be used in other products, such as medicine and cosmetics.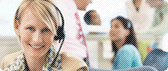 Contact Us
TEL: +86-21-50321522
+86-21-50321520  
Fax: +86-21-51069122
Mail: info@chinafooding.com
Web: www.chinafooding.com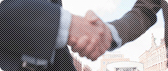 Constantly strive towards:
★ High quality products
★ Professional support
★ Total solution for food
★ Reasonable price
★ Credible friendly cooperation
Fooding Next Exhibitions:
Exhibition: IFTech Pakistan 2017
Place: Karachi, Pakistan
Time: 1st-3rd Aug 2017
Booth No.: 5-169


Links: