Food Thickeners in Cooking
Thickeners improve the suspension of other ingredients or emulsions in the food. There are many classifications thickeners agenting, such as starches thickeners(arrowroot, potato starch, sago and so on), Vegetable gums thickeners(guar gum, xanthan gum, alginin and so on), Proteins thickeners(collagen, egg whites, gelatin and so on), Sugars thickeners(agar and carrageenan).
When you use different thickener agenting in cooking, you should take different cares. For example, some starches lose their thickening quality when cooked for too long or at too high a temperature. In our daily life, we eat many foods which contain thickeners, such jelly, cake, drinks, sugars and so on. So, the safety of thickeners are becoming more and more important.
Fooding is a
food thickeners
supplier in China, the company can provide about 12 kinds thickeners. Fooding can ensure the quality of them, and you can sent email to company for the latest thickenres agenting price, including the popular xanthan gum.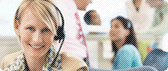 Contact Us
TEL: +86-21-50321522
+86-21-50321520  
Fax: +86-21-51069122
Mail: info@chinafooding.com
Web: www.chinafooding.com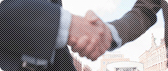 Constantly strive towards:
★ High quality products
★ Professional support
★ Total solution for food
★ Reasonable price
★ Credible friendly cooperation
Fooding Next Exhibitions:
Exhibition: IFTech Pakistan 2017
Place: Karachi, Pakistan
Time: 1st-3rd Aug 2017
Booth No.: 5-169


Links: