Polydextrose was approved as a source of dietary fibre
Health Canada approved polydextrose as a source of dietary fiber in food and beverage products.

The decision, which will take effect immediately, is based on laboratory and clinical research with polydextrose. These studies have demonstrated a positive impact on the health of the digestive system, especially the production of the energy yield metabolites in the colonic fermentation, improve bowel function.

Approved in Canada, many other countries around the world have recognized as dietary fiber polydextrose.

This provides new opportunities for Canadian food manufacturers in order to attract the attention of consumers, health fiber content of their products.

It is well known in the Western world, the average consumer habits is a lack of dietary fiber. Polydextrose has a special ability without affecting them enjoy the food they eat to help consumers improve their fiber intake,

Defined as polydextrose range of professional carbohydrates only contributed 1kcal / g and claims to be well tolerated at the consumer level to 90 grams a day - much higher than the average daily intake of 25-38G, Health Canada recommends .

The polydextrose to enter a wide range of bakery, dairy and beverage products Registration is very simple, according to DuPont. Neutral taste, along with high solubility and stability, the company said, polydextrose can be used to develop an optimized nutritional value and taste or texture of the finished product has no effect.

Polydextrose is the perfect complement to other sources of fiber diet, such as whole grains, fruits and vegetables, there is no significant increase in the heat. The same time, the fiber level is guaranteed, even in a long shelf life and low pH conditions of the product.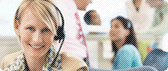 Contact Us
TEL: +86-21-50321522
+86-21-50321520  
Fax: +86-21-51069122
Mail: info@chinafooding.com
Web: www.chinafooding.com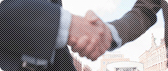 Constantly strive towards:
★ High quality products
★ Professional support
★ Total solution for food
★ Reasonable price
★ Credible friendly cooperation
Fooding Next Exhibitions:
Exhibition: IFTech Pakistan 2017
Place: Karachi, Pakistan
Time: 1st-3rd Aug 2017
Booth No.: 5-169


Links: